INTRUDER ALARMS FOR YOUR HOME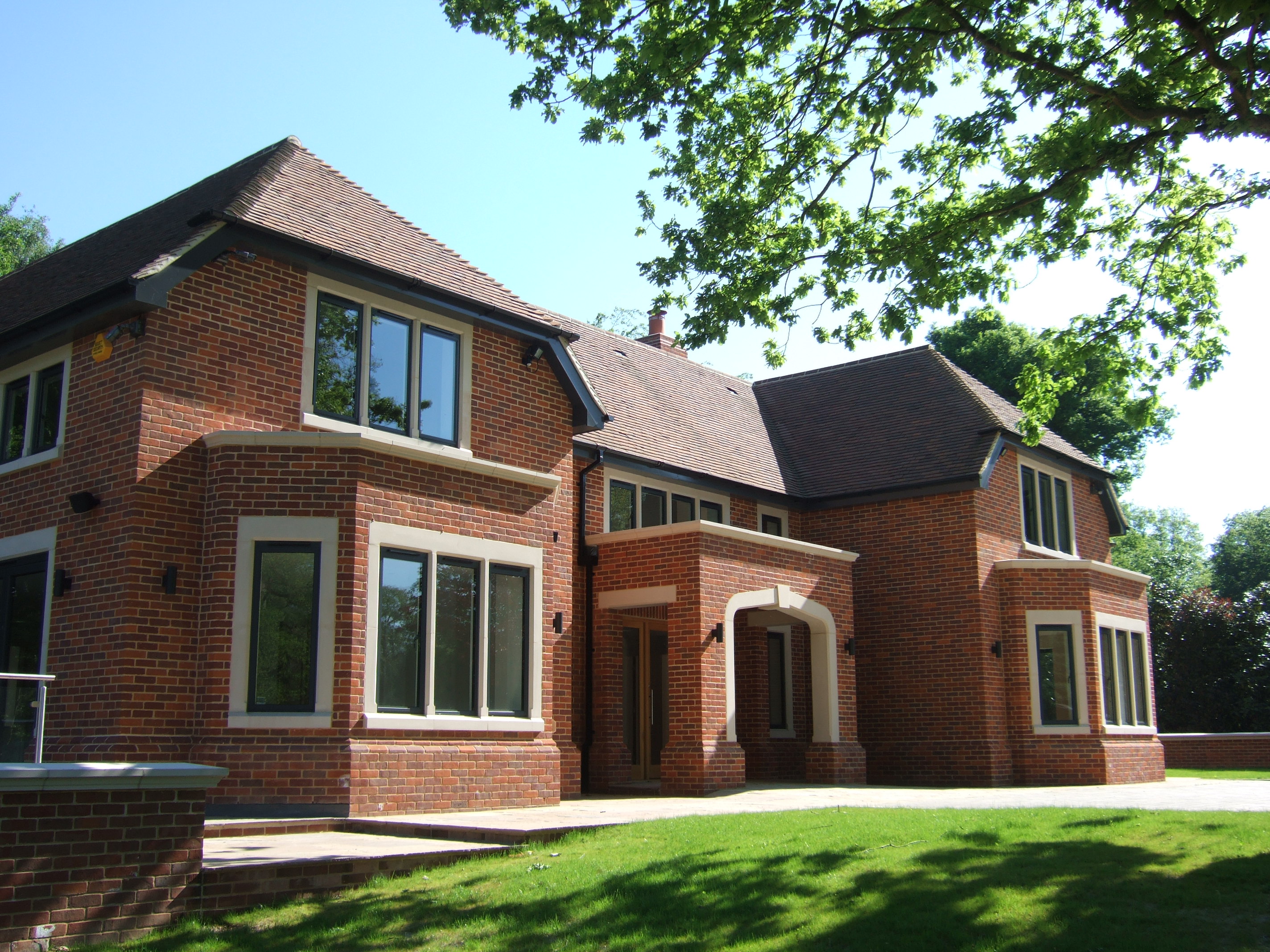 No one house is the same, they may be of the same design, but the owner's requirements and expectations are always different.
With this in mind, we will never provide a quotation without first surveying your property and discussing your requirements, unless suitable floor & layout plans are available and your requirements have been relayed to us.
Surveys & Quotations are free with no obligation so you have nothing to lose.
Surveys are always carried out by an installing engineer who has many years experience in what can, and cannot be done, we do not use commission based salesmen, so you can be assured of a professional service and expert advice with no hard sell.
We will Design, Install and Provide a Maintenance Package to suit your requirements, detailing everything within a full specification & quotation in plain English including equipment brochures so you are aware of exactly what you are buying.
Upon receipt of your signed acceptance we will agree a suitable installation date and your system will be installed.
With many years experience, we understand that you may be concerned that having the system installed will be intrusive.
We fully respect that we will be working in your home and ensure that the utmost care is taken of your property with minimum disruption.
Our own engineers will install your system as sympathetically as possible. Concealing the system cables is our speciality.
Upon completion your system will be demonstrated fully and handed over to ensure you fully understand the operation of your new Intruder Alarm System.
UPDATING AN EXISTING ALARM SYSTEM
If your property already has an Intruder Alarm Installed which you require upgrading or extending, we will happily visit your property and survey the existing system and discuss your requirements, this will be followed up with the provision of a written report and specification and quotation.
INTRUDER ALARMS FOR YOUR BUSINESS
Intruder Alarms for Commercial Premises are significantly different in there operational requirements than those installed within Residencial properties.
Business security is vital in today's world. Protecting your business from theft and vandalism is crucial in keeping your business fully operational without loss of time and profits.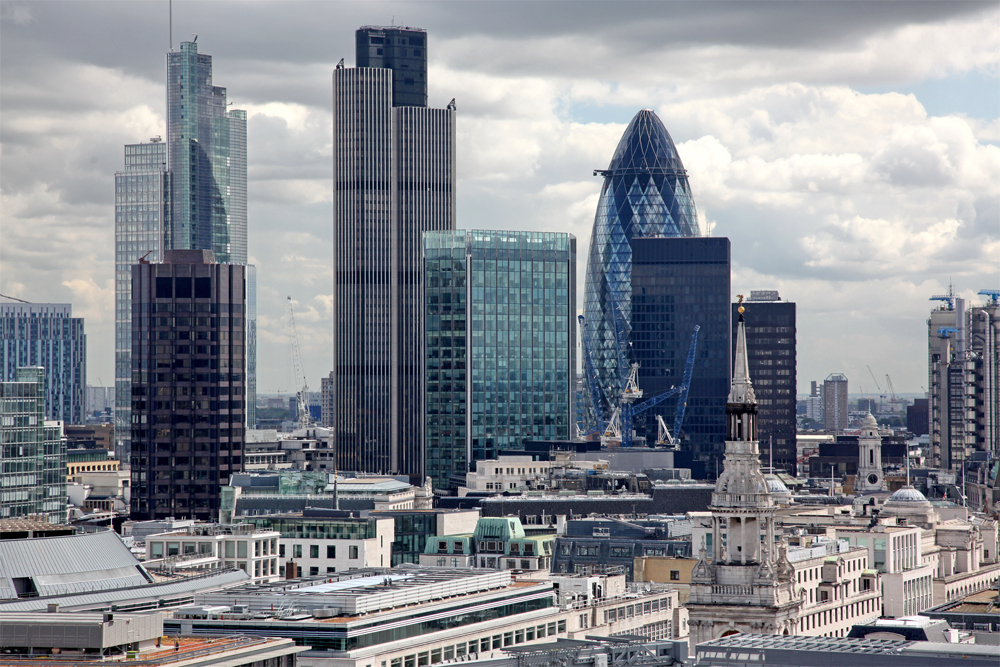 At this time, it is virtually impossible to recover all of the losses that crime can cost a business through insurance.
Loss such as the theft of a computer will be covered under insurance, but what of the secondary costs, such as the value of the data stored within the computer and the possible cost of customer goodwill, this kind of loss is uninsurable.
In many cases especially with older alarm systems where businesses are split into different areas or departments, not everyone starts or finishes work at the same time, this means that some parts of an office or factory may remain unprotected and unoccupied for a number of hours before the alarm is fully armed.
This does not have to be the case, as todays systems can be divided into multiple areas each having their own local keypad allowing individual areas to be armed / disarmed independently of the main system.
This not only protects from possible external crime but can prevent unauthorised people entering restricted areas of a company.
If you would like to discuss your existing security arrangements or require a new system please do not hesitate to contact us.
With over 26 years experience we are able to survey your premises, advise and design a suitable system to meet your requirements and those of your insurers where a Graded System has been specified these detail the risk level to be covered. Contact Us See Intruder Alarm Equipment
Equipment Leasing facilities available.
INTRUDER ALARMS FOR DEVELOPERS & SELF BUILD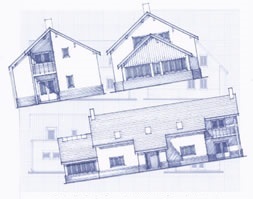 With over 40 years experience working within the building industry, this is where our company excels.
We fully understand the time constraints on today's developments and the schedules that have to be maintained for other trades.
We are not electrical contractors who install wholesalers 'kit alarms' as an addition to their main business – We Design – Install & Maintain Insurance approved Intruder Alarm Systems which will meet your clients insurers requirements and where, if necessary can be connected to our alarm receiving centre (ARC) to obtain Police Response without the need of expensive upgrade.
PROPERTY DEVELOPERS
We are able to supply full specifications & quotations for any size development and which if accepted by the contractor we will either carry out first fix cabling ourselves or we will produce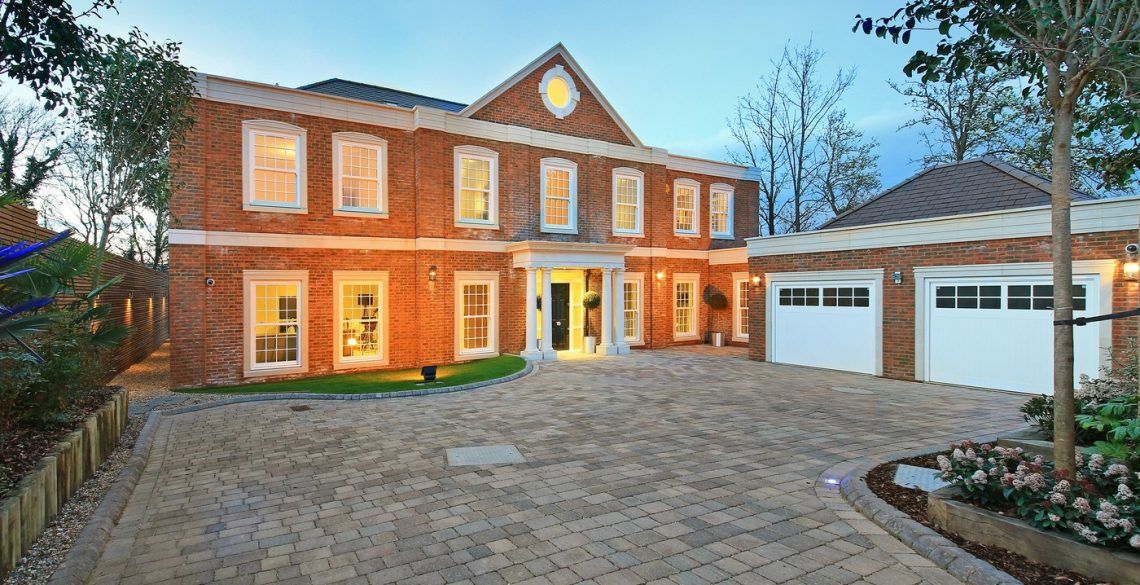 marked up drawings detailing cable requirements & routing for the sites electrical contractors to install, which is becoming more common these days on larger developments.
All quotations / specifications are supplied with a Hazard & Site Risk Assesment.
When second fix is required our engineers will be sent to site to install and commission each system as required.
Where necessary handover packs will be provided or if preferred we will carry out a comprehensive handover to the buyer of the property to ensure that they are fully convercent with system operation.
Whether it is a 6 zone 3 bedroom semi detached house or a 60 zone Surrey Mansion we are able to Design – Install & Maintain an Intruder Alarm System to meet your clients needs or the developers budget.
If you would like to discuss an up coming development or would like some advice please do not hesitate to Contact Us.
SELF BUILDERS
If you are a Self Builder and have an upcoming development or renovation project and would like to discuss your project, please Contact Us.
We are able to offer you the exact same services as we would a larger developer.
Upon viewing your site & floor layout plans and discussing your requirements we are able to produce a full system specification and quotation. If accepted we will either first fix cable your property at the agreed time or we can produce fully marked up drawings for you or your site electrician to follow and install the required cabling to our specification.
We will then, at an agreed time come to site and 2nd fix the installation and commission ready for handover and demonstration.
TYPE & DESIGN
With over 26 years installation experience within the industry, we have always chosen our system manufacturers carefully, as installing the wrong equipment can be very costly in more ways than one not only for the client but also the installer.
The old saying...... you pay for what you get applies extremely well within the security industry.
Gemini Security Solutions only supply and install Alarm Control Panels manufactured here in the UK by Texecom.
One Type Does Not Fit All.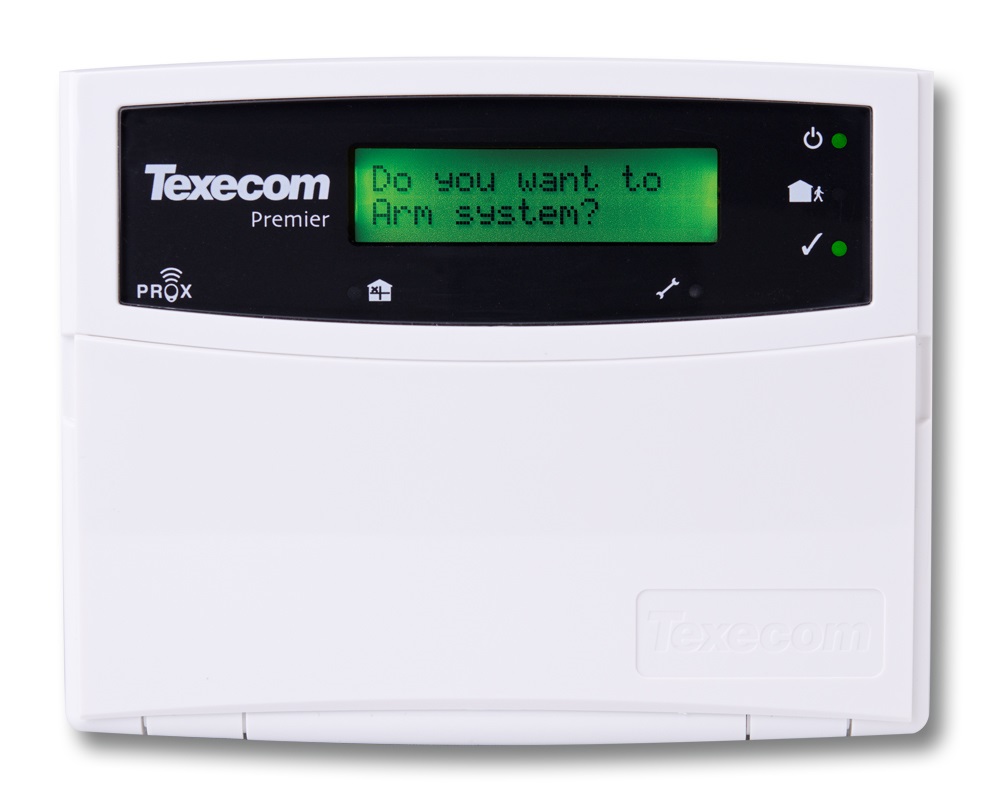 When we survey a property prior to producing a specification & quotation a number of points are taken into consideration, some of which are - type of property, size of property & system requirements, the answers to these questions normally indicates the type of system we will be specifying.
There is still not one type of system that will suit all situations.
Wireless Systems – Small To Medium Residencial Properties
As the name suggests these systems communicate wirelessly and require very little cable installation, which can be of huge benefit in a property which is practically impossible to cable due to structural & decorative constraints.
Wireless systems do have their limitations where property construction can limit signal transmission, this will of course be taken into consideration at time of survey.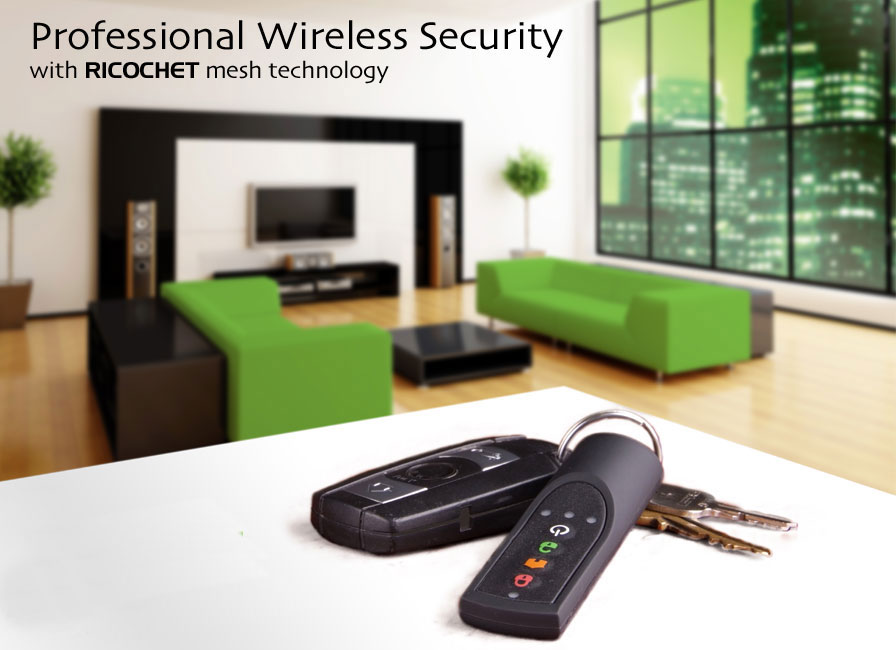 An additional point to consider is the increased maintenance cost due to the replacement of device batteries, this however need not be the deal breaker on smaller systems.
Texecom's new RICOCHET mesh networking wireless technology delivers more performance than any other wireless security system.
RICOCHET enabled wireless devices receive and repeat wireless transmissions from other devices. The size, scalability and range of the entire system are extended as wireless signalling is no longer limited by point-to-point communications.
The range of a RICOCHET enabled wireless system is greater than previous systems, with multiple devices capable of relaying messages to and from even the most remote locations in a building.
Each RICOCHET enabled device provides signalling routes to and from Texecom Premier Control Panels.
Should wireless connection between two devices weaken, the network will 'self-heal' and automatically re-route communications via alternate RICOCHET enabled devices. With more RICOCHET enabled devices installed, the greater the reliability of the system.
Hybrid Systems – All Properties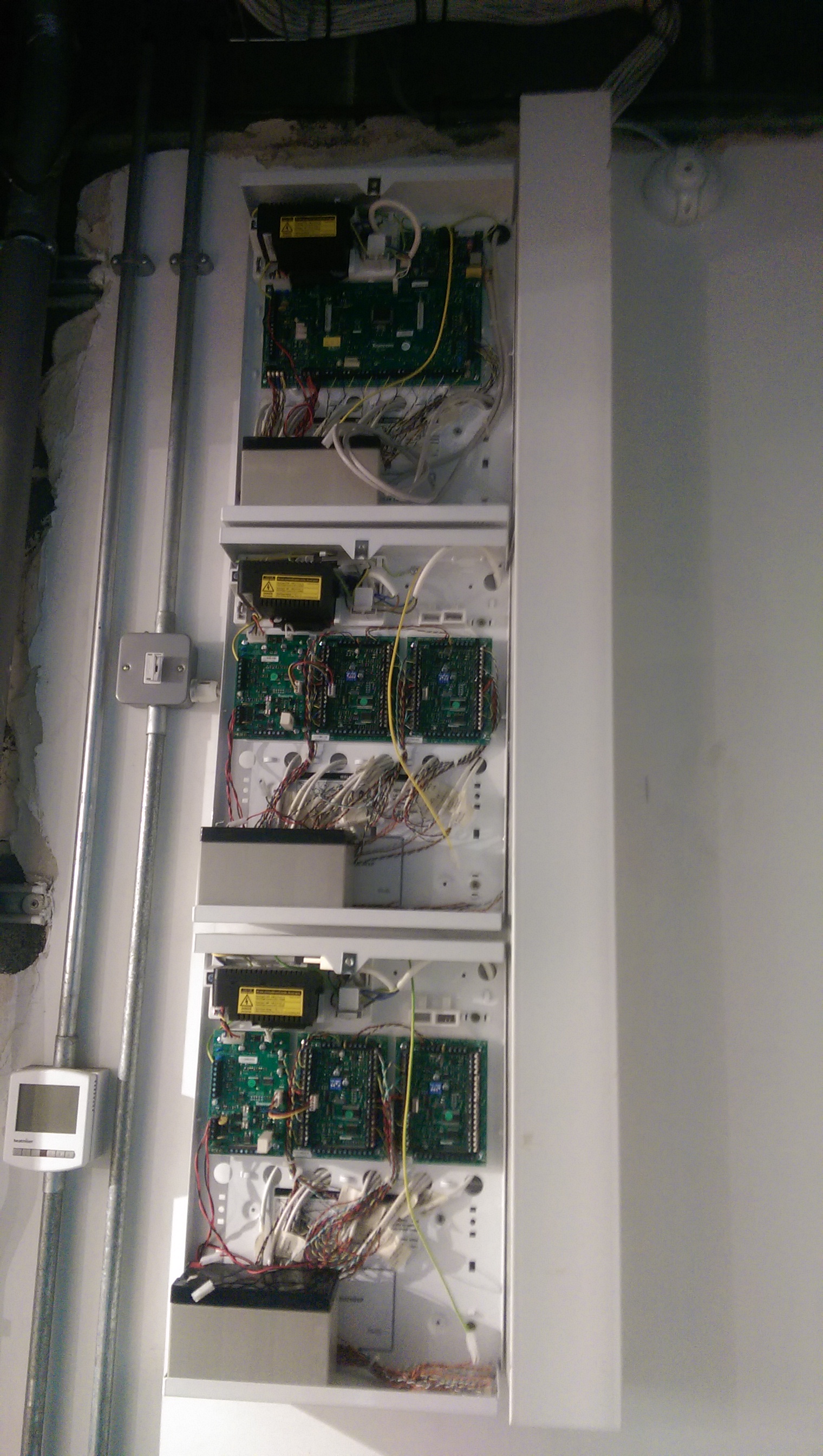 Hybrid Systems are basically a system made up of both Hard Wired & Wireless components, these types of system come into their own where a an area within a property is impossible to cable due to building structure or decorative constraints.
By adding a wireless receiver to a compatible alarm panel up to 32 wireless devices can be added.
While still maintaining the total flexibility of a hardwired system.
Hybrid Systems are extremely useful where an existing intruder alarm requires upgrading for monitoring purposes and requires sequential confirmation, a wireless receiver will allow the addition of shock sensors to vulnerable external patio & bi-fold doors.
Hardwired Systems – All Properties
Hardwired systems are fully cabled installations which are our favourites and are able to meet whatever system design is required due to their total flexibility.
Whether it is a small residential property with 5 of 6 detection devices, or a palatial new build with 60 detectors plus hardwired systems can be adapted to suit all needs.
Hardwired systems really come into their own within large residential and commercial properties where an alarm needs to protect a number of individual areas which in turn require the flexibility to enable individual areas to be armed & disarmed separately from within one main system.
We have the experience and the knowledge and can supply and install a system for you with the necessary equipment to protect any property from 1 to 640 zones.
Contact us to see how we can help you.
COMMUNICATIONS OPTIONS

Bells-Only Audible Alarm
This is generally the most basic option.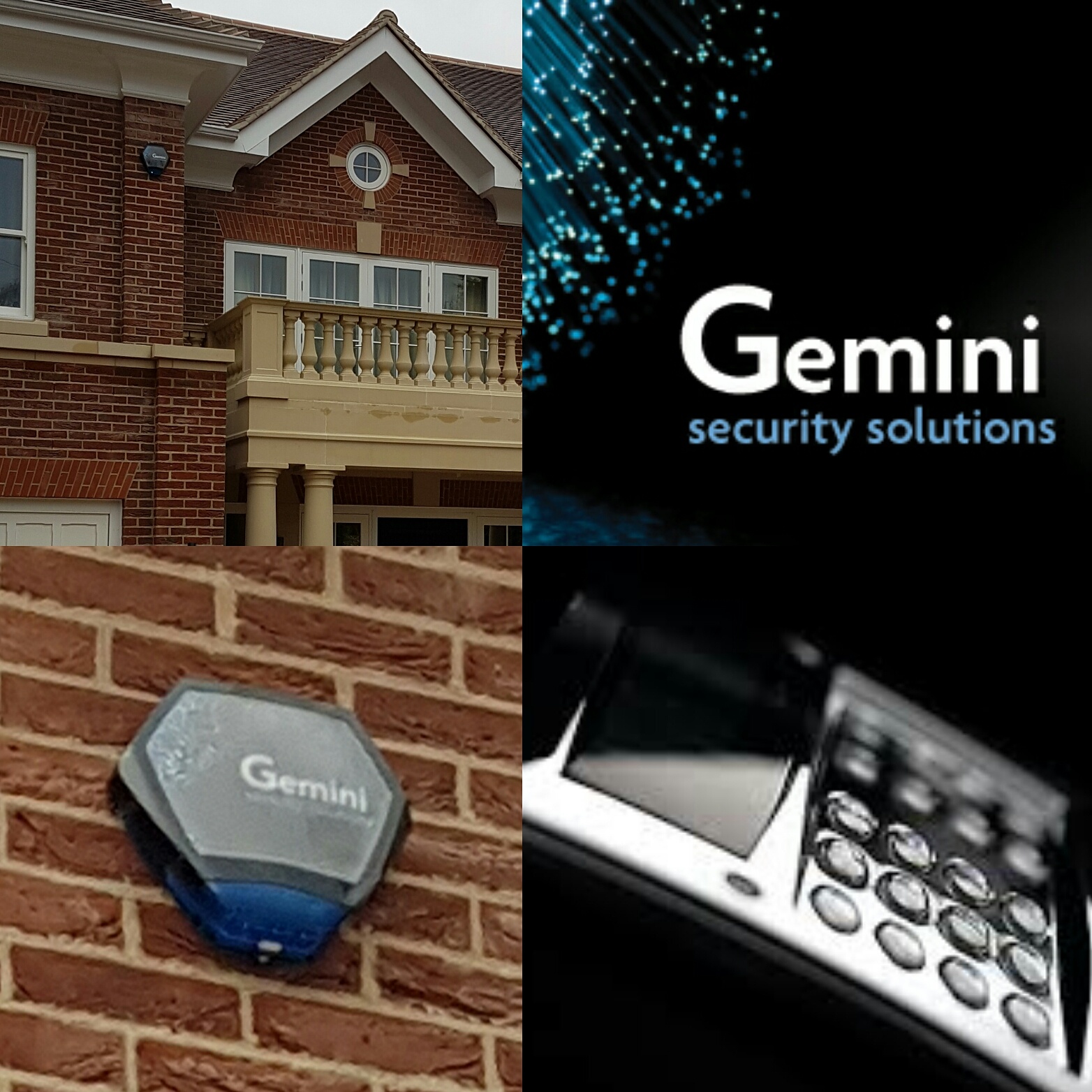 If the alarm is triggered, an audible alarm sounds to alert you - or a neighbour - that an intruder has entered (or is trying to enter) the property.
This type of system may be appropriate for most typical dwellings. However, it depends upon the location of the property, Is your property in a built up area or within a housing development where people will hear the alarm sounding if triggered or is it in a rural location with no immediate neighbours?
Another point to consider is your lifestyle, are you away from home for extended periods? Or does your house / business contain content of high value.
For the system to be acceptable to your insurers it should always be fitted by a certificated installer to the relevant British Standards.
Text / Speech Dialler or GSM Auto Dialler System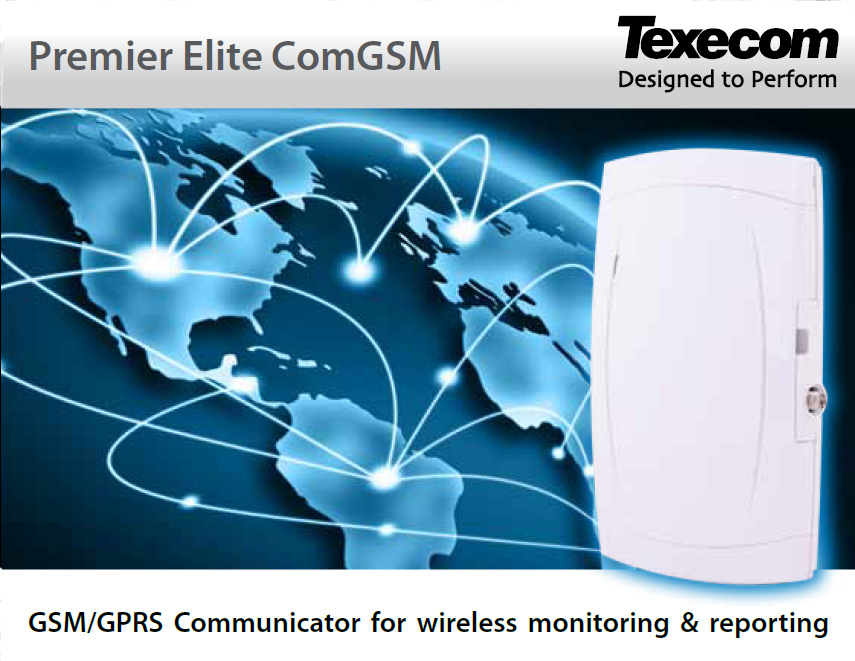 This will be a cheaper option than having a fully monitored system.
With a speech dialler, when the alarm is activated, the system will proceed to dial pre-programmed numbers of your choice and a pre-recorded message alerts the keyholder or neighbour to the alarm. If the phone line is cut or disabled, no signal can be sent.
Under no circumstances should the Police telephone number be programmed into the auto dialler.
Another option is an integral Text Modem, this will operate in very much the same way as a speech dialler but instead of relaying a voice message it will send a text message to 2 pre- programmed mobile phone numbers.
These can be a good way of being alerted of alarm conditions, however, over the past couple of years the reliability of messages being received has decreased while the cost of each message has increased.
Another option is a GSM alarm unit which sends you and/or other contacts a text message. It is not dependent on a phone line connection.
It can typically send a text to up to three numbers, there is no third-party monitoring and can use any major high-street SIM on a network of your choice (for example O2, EE, Vodafone and so on.)
However, if using a PAYG SIM it is necessary to either trigger the alarm occasionally to keep the SIM alive or program the system to send test calls at a pre- programmed period.
Monitored Systems
See Monitoring and Police Response
System Grading
The range and diversity of the types of alarm that are available can make choosing the right system to meet your requirements quite complex and choosing the wrong one can prove to be costly. System Grading is very important in the case of insurance requirements, we therefore will only install systems that meet Grade 2 & above, then should your insurer require your alarm to be upgraded to Police Response costs are kept to an absolute minimum.
Grade 1 is where a lower risk of theft is anticipated. It applies to a property which is not likely to attract burglars. In the application guide (DC CLC/TS 50131-7), it assumes that a thief is likely to be opportunistic rather than planning a theft and will simply break open a door.
Grade 2 is for a higher risk level. Such a property is likely to have something of interest to an experienced thief who is likely to have some knowledge of how alarm systems operate and possibly carry some tools to help him overcome a simple alarm system. The thief is likely to check the building for easy access through doors, windows and other openings, therefore these are the principle areas of detection.
Grade 3 is for a property which is at reasonably substantial risk, one which, might well contain objects of high value so there is good reason to assume it may be broken into.
An intruder is likely to be knowledgeable about intruder alarm systems and there operation and may attempt to overcome the system.
The thief is likely to get in by penetrating doors, windows or other openings but can also be expected to gain access by penetration of floors, walls and ceilings so additional protection is required.
Grade 4 is for highest-risk properties. Such properties are likely to be targeted by a gang of thieves who will probably have planned the burglary in advance.
They will know some techniques for preventing detection or tampering with intruder alarm systems, and therefore, the levels of sophistication need to be that much greater to prevent this happening.
Mixing components of different grades
The EN standard states that an installer can use different grades of component within the same intruder system.
For example, if the installation has a Grade 2 listing, it is acceptable to use a Grade 3 power supply. However, it is not permissible to use Grade 1 components within a Grade 2 system.
Intruder Alarm Maintenance
See Maintenance