ORISEC
Designed and Manufactured in the United Kingdom
Gemini Security Solutions have chosen Orisec as its main supplier of Intruder Alarm Equipment since the beginning of 2018.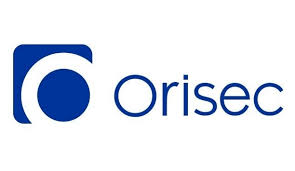 Orisec is the UK's leading developer & manufacturer of hard wired, hybrid and wireless professional intruder alarm equipment.
Above all, their products are reliable and easy to use which is of high importance to our clients.
Founded on Invention and Innovation with a focus on Exceptional Design and Performance, Orisec has filed in excess of 100 patents, registered designs and trademarks.
TEXECOM
Gemini Security Solutions & our sister Company Select Security Systems have been installing Texecom Intruder Alarm Equipment for over 10 years and is one of our chosen suppliers of Intruder Alarm Equipment.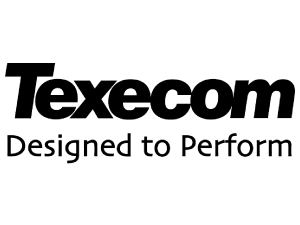 Texecom is Europe's largest independent security alarm specialist providing bespoke design solutions that protect people and property throughout the world.
Texecom's award-winning products, cover every aspect of external and internal security requirements, including a full range of motion detectors, control panels, perimeter protection devices, fire detectors and external sounders.
Texecom has recently launched a new ground breaking wireless technology, Ricochet mesh networking, to universal acclaim.
Complete control for all aspects of development is ensured through design, manufacture and thorough testing of all products in state-of-the-art UK facilities.
With a passion and a focus on innovation, simplicity of operation, style and reliability, product requirements are engineered into leading edge designs, outstanding in both quality and performance.
Texecom is firmly committed to providing products that exceed the demands of European and international standards.
Texecom prides itself on producing innovative products, designed to exceed expectations.
Every product within the range is fully compliant with the requirements of the latest European Standards.
Texecom is a Halma Company. Halma makes products for hazard detection and life protection and is a market leader in specialist electronic, safety and environmental technologies.
CAME-BPT
Gemini Security Solutions & our sister Company Select Security Systems have been installing CAME - BPT Entry Systems for over 20 years and is our chosen supplier of Audio & Video Entry Systems.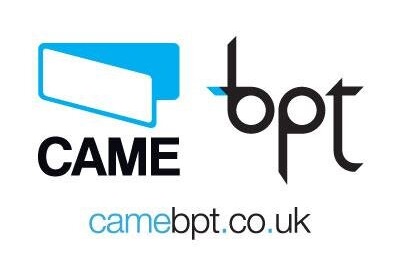 When CAME GROUP acquired BPT Ltd in 2012, it was the unification of two dominant forces in the UK automation industry.
Both companies achieved remarkable success in their respective market sectors and this alliance ensured these accomplishments would continue.
Now, three years later, this convergence demonstrates that CAME BPT UK is truly a force to be reckoned with.
Quality, innovation and attention to detail have been the stalwart principles of BPT since Lisio Plozner created the company in the post Second World War era.
Even today, every product is manufactured to the same high standards that have secured the reputation of bpt products worldwide, as the benchmark for quality in the door entry industry.
The company has grown substantially, and the outlook for future growth remains bright, as CAME BPT UK continue to maintain a high level of product quality and customer service across the UK.
With their new flagship office in Hemel Hempstead, which houses the most technologically advanced demonstration centre and training facilities and the expansion of services to Ireland with the opening of a branch in Dublin, BPT confidently enters its 4th decade in the UK market.
Geographically, CAME BPT UK now have branches in Hemel Hempstead, Nottingham, Manchester and Dublin ensuring strategic coverage of the UK and Ireland.
This helps them to provide a local service to their customers, the capacity to hold more stock and the guarantee of a faster and more reliable service.
IMPRO TECHNOLOGIES
Gemini Security Solutions & our sister Company Select Security Systems have been installing Access Control Systems manufactured by Impro Technologies for over 15 years and is one of our chosen supplier of Access Control Systems.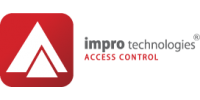 Pioneers in the access control Industry - Where it all began.
The founding shareholders originally worked together in the electronic measurement industry and, having a strong entrepreneurial spirit, saw the opportunity to venture into their own business.
In March 1987 this became a reality with the birth of Impro Technologies.
A key strength of the business was the expertise of the founders in both engineering and sales.
This was to prove invaluable when they saw an opportunity to use Radio Frequency Identification (RFID) in a new application – that of access control.
Impro became one of the first companies in the world to adopt RFID and quickly became pioneers in the technology.
This resulted in the business developing innovative new products that revolutionised the access control industry, and achieved tremendous growth for the group.
Today, the business employs some 150 full-time employees and has grown to become a multi-million Pound enterprise with offices in America, Africa and Europe.
Setting the Standard.
Impro's innovation continues to this day and the company frequently forges new standards for the industry – just as it had in the past with trinary encoding in the late 1980s, which resulted in the class-leading LinkScan system, or in the early 1990s with a custom chip specific for Impro's use (ASIC, Application Specific Integrated Circuit).
Today, the company has again leapfrogged the industry with both on premise and cloud solutions; hardware that is completely scalable from small sites, up to global multi-nationals; and software that can be accessed through any internet-enabled device, anywhere in the world.
Impro employs an extensive team of in-house R&D,design and software specialists who focus solely on developing access control solutions.
PAXTON ACCESS
Gemini Security Solutions & our sister Company Select Security Systems have been installing Access Control Systems manufactured by Paxton Access for over 20 years and is one of our chosen supplier of Access Control Systems.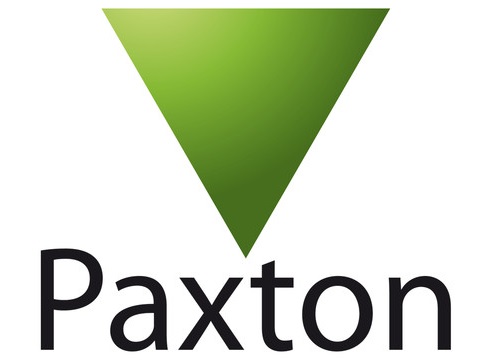 Paxton Access design and manufacture market leading IP access control, door entry and building intelligence systems for smart buildings.
With over 30 years of experience, they put their core values of simplicity, quality and honesty at the heart of everything they do.
Their products harness the latest technology to provide powerful, yet easy to install and use solutions.
They provide world class technical support and training to ensure they consistently exceed their customers' expectations, supporting them and their businesses.
They develop systems for the mid-market (such as education, healthcare, retail, leisure, commercial and public sector) and provide solutions suitable for a wide range of sites and requirements.
At present, around 25,000 buildings are secured by Paxton globally each year.
Based in Brighton, East Sussex, Paxton manufacture locally and export to over 60 countries worldwide.
Their team is constantly expanding internationally and they currently have over 270 employees located at 12 locations across the globe with offices in the US, France, Germany, South Africa, UAE and Benelux.
Paxton projects include Manchester United, Graze, Michelin, Cherbourg Airport, Boucheries Nivernaises, Ostermalm Food Hall, Kingsway Park High School and Foyles.
GENIE CCTV
Gemini Security Solutions & our sister Company Select Security Systems have been installing Closed Circuit Survelance Systems manufactured by Genie CCTV since they opened their doors and is one of our chosen supplier of CCTV Equipment.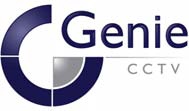 Genie CCTV Ltd is a British born company based just 30 minutes outside London.
Genie are proud of their international reputation for over 10 years – exporting to over 30 countries, they have aimed for business with a personable feel.
Their close-knit team has meant their roots guide there decisions and enable them to remain flexible to change and – most importantly – their customers needs.
With ISO9001 accreditation, they have been able to assure their customers delivery on time, an above-the-norm product quality & service, and fewer returned products & complaints.
They provide design, development, manufacture & distribution of HD-SDI, NETWORK IP, ANALOGUE, ACCESS CONTROL & CCTV security solutions.
Beyond the products, they pride themselves on being able to equip their customers with the most extensive live sales & aftercare service available in the world.
That means, unlike most manufacturers, they have dedicated sales and technical support teams with extensive first line and installation experience behind them.
Going above and beyond, they are more than capable of assisting with system design through to product specification and on to site surveys; their team have done the jobs we do.
VIRDI TECH
Gemini Security Solutions & our sister Company Select Security Systems have been installing Biometric Access Systems manufactured by Virdi Tech for over 5 years and is our chosen supplier of Biometric Solutions.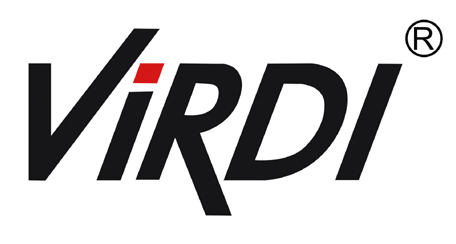 UnionCommunity is a total biometric solution provider with its core technologies evolved from fingerprint recognition.
UnionCommunity has set benchmarks for a user friendly security products including biometric access control systems, time & attendance solutions, fingerprint scanners and modules.
UnionCommunity is exporting their brand, ViRDI to more than 120 countries in worldwide and consistently innovating new biometric solutions for user convenience.
Most biometric sensors can be defeated using a variety of commonly known methods.
This renders most biometric technology useless as the level of security does not protect businesses from the financial loss through fraudulent clocking, nor does it provide the level of security required by government, airport, military and commercial organizations.

VIRDI's Patented Live & Fake Finger Detection Technology (Patent Protected) optical fingerprint sensor incorporates both LIVE and FAKE finger detection using a combination of detection technologies.